You've decided to start a business—congratulations! Every business starts with painstaking research, indubitable smarts, and a ton of self-confidence. Add a careful measure of fearlessness, and you're well on your way. Basic ingredients are also essential, such as finances, equipment, plans, and the best advice. Lucky for you, we have just that. To help you get started, we have gathered these three simple steps for building your business:
Find a business idea
This is crucial. Brainstorming is a must, as this is where ideas will come flowing. Here are some questions and ideas to consider as you figure out your business idea:
Introspection: what's next for the world? What do you suppose is coming next from advancement and technology? How will that affect the business world? Will your idea thrive, allowing you to get ahead of the curve? For a business idea to work, it has to be flexible to change.
What needs fixing? People are constantly looking for ways to make their lives better: more good, less bad. If your business ends up providing a solution to someone's problem, then it will thrive.
What else can you possibly offer? Does your business idea already exist? That's all right. Focus on innovation instead. How can you recreate it to be better? Can you offer it cheaper or faster?
Ask for help. Do not hesitate to go out and meet people from different fields. Seek advice from people already there. Search the vast space of the Internet for ideas and methods.
Make a business plan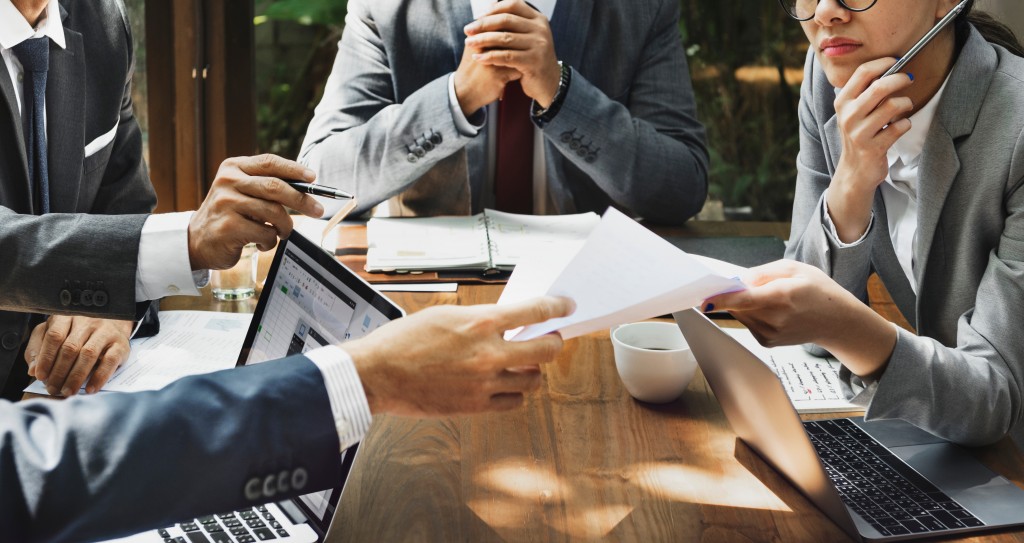 After obtaining your business idea, planning is crucial. This will serve as the blueprint of your entire business. A business plan provides directions that foresee bumps in the road, carefully outlining the prospect of your business's future. Simply put, a business plan helps you address the following concerns:
Helping you see questions and business holes you may have missed
Testing your business profitability and analyzing your financial needs
Identifying what your business needs to be financially viable
Unfortunately, current times dictate conflicting opinions about business planning. There are plenty of factors to consider, such as the very nature of your business. A small-scale business and a startup require vastly different business plans. This, however, does not discount a business plan's ability to become a great asset. To fully maximize its potential, treat it as a living plan that shall constantly change.
Figure out the finances
You already have your business idea, the target market, and all the details heavily explained in your business plan. The next step for realizing your business is funding. Finances are essential not just for your business launch but also for your entire business' growth and maintenance. The financing can come from a variety of sources such as banks and other online sponsors.
But with money involved, most business owners seek advice. There are countless resources available out there. At the end of the day, though, your business needs extra TLC—generic advice doesn't particularly work for everyone. There are services out there, such as business coaching. They offer personalized guidance for businesses. And with excellent business advisers in London and everywhere else in the world, you only need to find the most suitable one for you.
Starting a business is exciting, no doubt, but the amount of work it demands is paramount. While these steps provide you with insights that you need, the bulk of the work will still come from you. Remember: the landscape of business is ever-changing, and you'll do well to remember that and keep up.